Here's a long overdue list of all the Star Trek references we managed to shove into our wedding. We had a lot of themes going on, but Star Trek was one of the biggest, nerdiest ones.
Our programs featured subtle ST references, including the star date and a quote from Worf.

Our tables signs were the most obvious homage. Rather than being numbered, our tables were named after ST characters.
During the processional, Justin walked out to the Next Generation theme, and I walked out to the Voyager one.

The ST logo was in our invite.

We used the ST logo in various signage.

The Vulcan salute was thrown around a lot.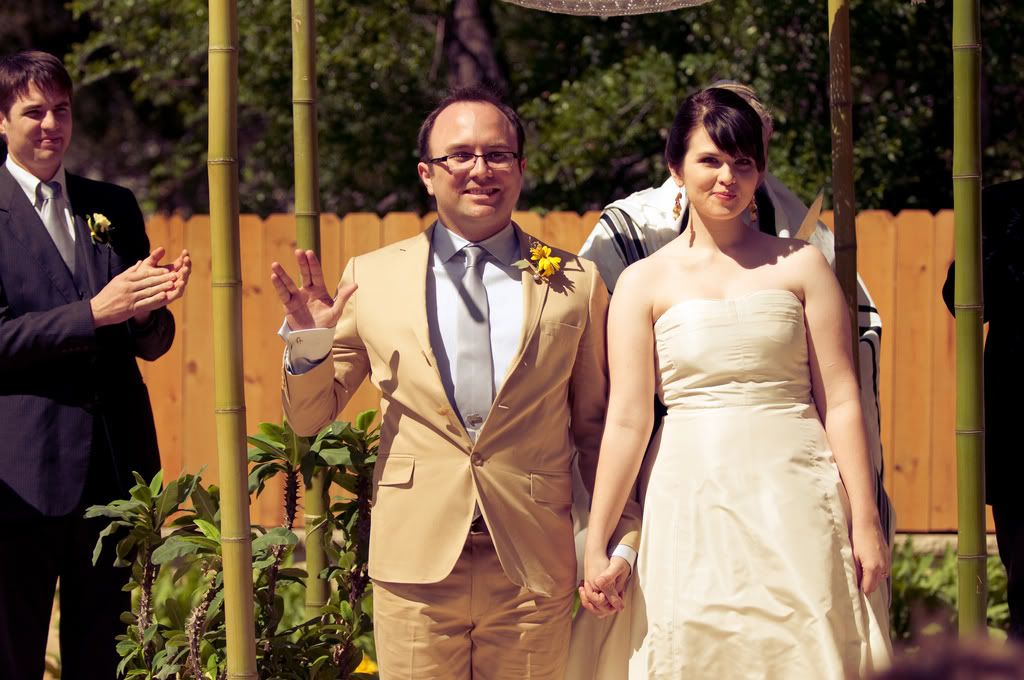 I
think
that's everything.
-- Sarah