Below is the text from our program. I designed it using a template from
DIY Bride
. You can read about the seeded paper we used for the covers
here
. Thank you so much to Palmer, Ysabel, Miriam, and my dad for all the hard work they did to assemble these for the wedding.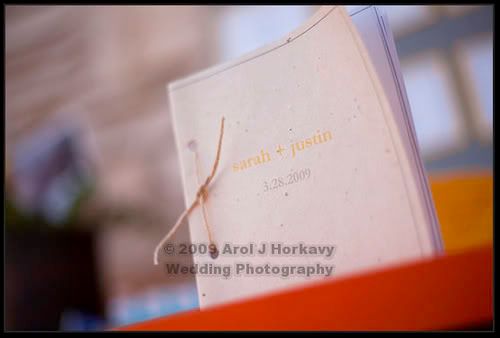 Click an image for a larger view.
Edit: Lol I just realized that when I screencapped from Word, it caught all the spellcheck notices. So, please just ignore the red squiggles and any mistakes, which weren't in the printed program. Sorry I'm too lazy to recap and upload each page.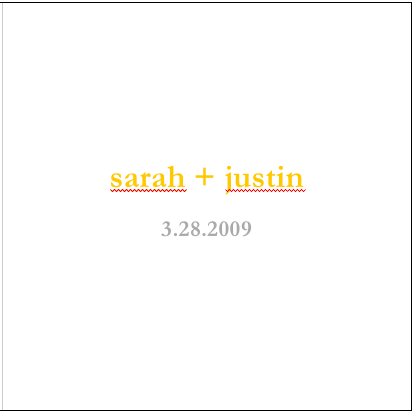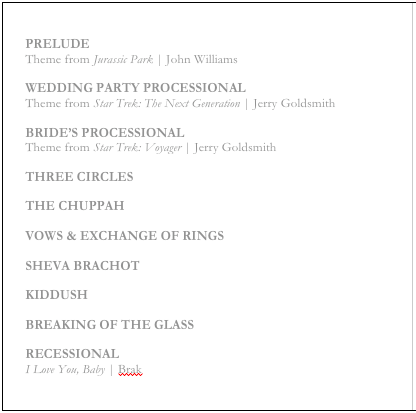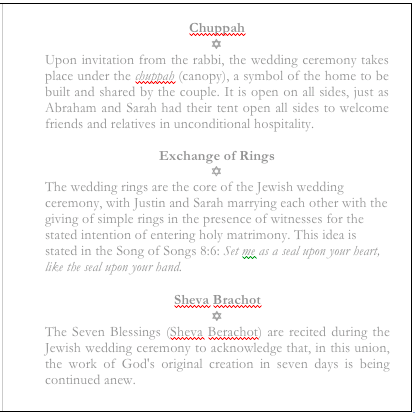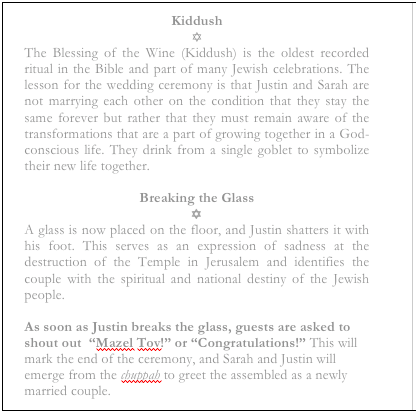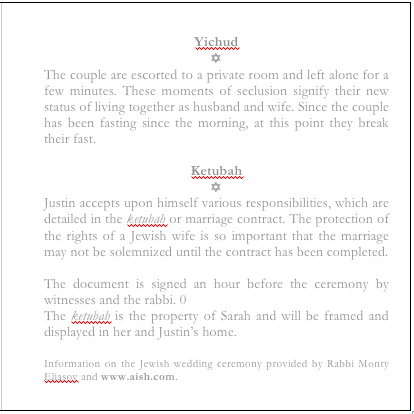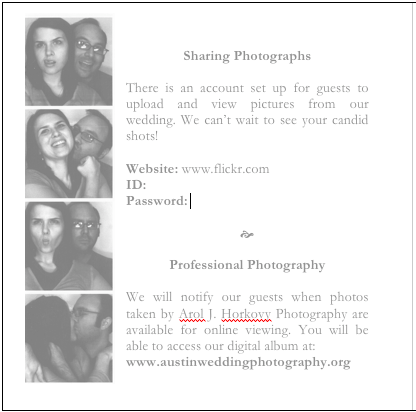 -- Sarah