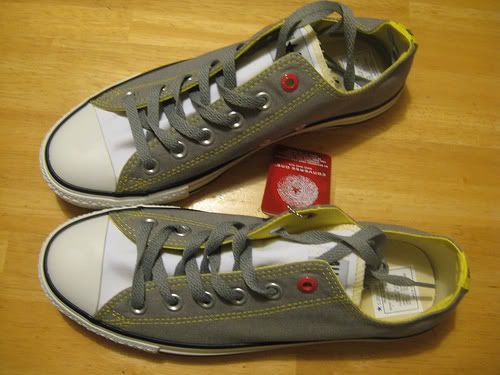 Justin's custom
Chucks
came in the mail this week. They're pretty fantastic; he's resisting a lot of temptation by not wearing them now.
His shoes were a part of
Product Red
, which means a portion of the sales went to the Global Fund to Fight AIDS, tuberculosis and malaria in 136 countries.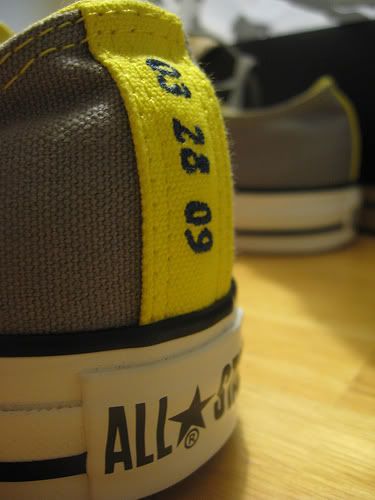 -- Sarah